Welcome to Our Financing Department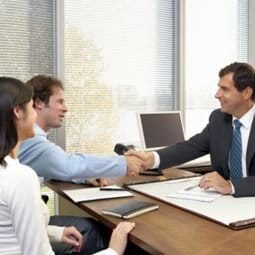 Ease Through the Auto Financing Process at Bradley Ford Of Lake Havasu City
The jump between car shopper and car owner is a thrilling one. Whether you plan to finance or lease your next Ford vehicle, our team here at Bradley Ford Of Lake Havasu City is ready to help you make that leap and guide you towards that moment when you can finally drive your dream car home. So, if you're ready to make your next move, our helpful team of auto financing experts in Lake Havasu City AZ will work with local bands and lenders to help you find an affordable financing solution for your needs.
Lease or Buy? We Help You Understand Both and Choose the One for You
Crunching numbers, manipulating budgets, and choosing finance options can be tricky. But, with the Bradley Ford Of Lake Havasu City finance team on your side, the way becomes clearer. We walk you through every step of the way and answer any questions you have. Unsure whether you're the long-term commitment kind of driver who needs a loan, or the driver who prefers to trade in your car for a new one every couple of years with a lease? We'll help you understand the nuances and benefits of both, to help you choose your best path.
Make Life Easier with Expert Automotive Financing
Let the Bradley Ford Of Lake Havasu City finance team help you navigate the world of leases, loans, and purchase agreements. We make the process easier and we guide you through all of your options so that you can find your ideal plan that won't break the bank or strain your budget. You can even get started before you shop, by filling out our convenient, online finance application to get the ball rolling and start setting up the perfect financing arrangement for your budget.